Please see attached the Vancouver Aquarium January 2018 placements in the Education & Children's Programs departments. The Wet Lab placement – as always – runs Monday to Friday only. The Junior Biologist Club role is a new one for youth volunteers, and runs on Saturdays.
Students should visit the aquarium's website for the information on how to submit an application.
The deadline to apply for these roles is December 9th
Submit your original production for a chance to win cash!
Theme: Listen to your gut
We've all heard that voice — the one that says, "This seems dangerous. I should probably stop what I'm doing and tell someone." Ignoring that voice could have life-changing consequences. Remember: you have a responsibility for safety, too. Listen to your gut — in other words, trust your instincts and talk to your manager or supervisor if you feel or see something is unsafe at work.
This year's contest theme, "Listen to your gut," challenges students to create a video (maximum two minutes) that explores the topic of how trusting your instincts can help keep you safe at work.
Video considerations
Videos should focus on how to address concerns at work when your instincts tell you something is unsafe and how this helps to reduce the risk of workplace injuries. Consider your role in creating a safe and healthy workplace, the kinds of things you can say or do if something feels unsafe, and the role of other workers, supervisors, and employers. How can "listening to your gut" create positive change at work?
Think of a creative way to get your message across in your video. All styles of video are fair game: drama, comedy, documentary, music video, stop-motion, Claymation, animation — the choice is yours!
Need inspiration?
Check out the winning videos from 2006 to 2017. Learn more about your rights and responsibilities at work on the Listen to your gut website.
Eligibility and prizes
The contest is open to B.C. students in grades 8 to 12 who have a teacher sponsor. There's one category for students in grades 8 to 10 and one for students in grades 11 to 12.
There's over $10,000 in prize money for students and schools. Entries will be judged on the impact of their safety message, original creative concept, and technical execution. The top entry will also advance to the national Focus on Safety Youth Video Contest to compete for additional prizes.
Submission details
Post your video on YouTube and have your teacher sponsor fill out the entry form and include the link to your video. We'll review your video and if it meets our criteria (no inappropriate language or images and no copyrighted music, please), we'll post your entry on our website.
For more details, see the contest rules and the entry form.
Don't want to make a video but still want to participate?
You can participate by viewing and rating your favourite videos. Check worksafebc.com regularly to see new videos as they are posted — and don't forget to get your family and friends to rate their favourites too!
Deadline
Deadline for submissions is Wednesday, March 28, 2018 at 5 p.m. But remember, the sooner your video is posted, the more time people will have to view and rate it.
Additional details can be found at
https://www.worksafebc.com/en/health-safety/education-training-certification/young-new-worker/student-safety-video-contest
Here is the latest news and information from Simon Fraser University
Quick Links
Events
Webinars
This fall, SFU will be offering recruitment webinars for prospective students, counselors, and parents. All are welcome! Like their in-person information sessions, these webinars will discuss all that SFU has to offer for undergraduate students, as well as information regarding admissions, financial aid, and residence. Attendees will also have the opportunity to have their questions answered live by SFU staff.
Program Fair: Explore your options

Counsellors, students, and their families are invited to attend our 2017 Program Fair on Wednesday, November 22 at SFU's Surrey campus. This fun and informative event will help your students choose their post-secondary program with confidence.
Sign up for the UBC Applied Science Open House
Saturday, November 18, 2017 – 10:00am – 4:00pm
Fred Kaiser Building, 2332 Main Mall, Vancouver
Interested in engineering or architecture? You and your family are invited to join us on Saturday, November 18th. Meet with professors, staff, and students who can help you decide whether UBC Applied Science is right for you.
There'll be cool demonstrations, fascinating lab tours, and informative presentations. Talk to advisors, professors and current students about all your options. Learn how applied science can make a world of difference. Bring your friends and family to explore – we suggest you plan to attend the whole day, as there are activities happening throughout the day.
https://apsc.ubc.ca/openhouse?utm_source=ubc_facebook&utm_campaign=apscopenhouse
I'd like to draw your attention to a timely and important documentary called 
Screenagers
 (
screenagersmovie.com
) that addresses one of the most difficult parenting issues of our time – the intense attraction, overuse, and misuse of "screens". The film is a little over an hour long, and provides great food for discussion with your family. TLA is exploring the possibility of hosting a screening, but if you're interested there are two other screenings in the Vancouver area coming up:
Nov 30, 2017 at Charles Tupper Secondary School, Vancouver
Dec 5, 2017 at Justice Institute of BC, New Westminster
Here are some tips on device use and control for parents from the makers of the movie:
Having weekly, short, calm conversations with your family about tech is so important. Tech Talk Tuesday (TTT), our weekly blog, offers you tools and tips for discussions. Families tell us it's making a huge difference. Visit our website www.screenagersmovie.com/tech-talk-tuesdays/ to try one. It's never too late to start a conversation about technology but often doing it in baby steps is more effective. —Delaney Ruston, MD, filmmaker of Screenagers
4 Basic rules to consider— (go to www.screenagersmovie.com to find ways to enforce rules)
1. No screens in bedrooms when kids and teens go to sleep (for younger kids keep screens out completely). Fact: 75% teens get inadequate sleep. The presence of devices disrupts sleep cycles.
2. Set time goals for studying without multitasking and then, also, take tech breaks. Fact: Multitasking is linked to less retention and poorer academic outcomes.
3. Eat family meals without devices. Fact: Face-to-face conversations improve mood and empathy.
4. Put phones and devices away in the car. Fact: More than half of kids report seeing their parents text while driving.
3 Tips to help your child build self-control
1. Science shows that positive rewards work better than punishment. For example, if you observe your child focused while doing their homework without their device, praise them.
2. Build times when tech is out of sight. Self-control is hard, so decrease temptations.
3. Use TTT to let your kids share with you about the reasons they like tech in their lives—the more they feel understood, the more they'll work with you on tech limits.
Discussion questions
● How much time do you think kids spend looking at screens? (Kids spend an average of 6.5 hours a day on screens, not including classroom or homework.)
● How much time do you think you spend each week on screen-related activities?
● The film featured a study in which baby mice exposed to screen time developed fewer cells in the areas of learning and memory than non-exposed mice. Do you think this is true for humans too?
● Do you think violent video games desensitize people to violence?
● What are some popular games that don't involve violence?
● Have you experienced people using screens to avoid face-to-face interactions? Do you ever make comments online that you wouldn't make in person?
Resources at www.screenagersmovie.com
● Screen Time Contracts—Tips and screen time contracts templates, including Tessa's contract
● Parenting Apps—Tools that automatically turn off tech at certain times
● Digital Citizenship—Links to help teach this at home and in schools
● Parenting Tips—Ongoing practical advice from our blog, TTT and more
Enjoy eBooks and Audio books Anytime, Anywhere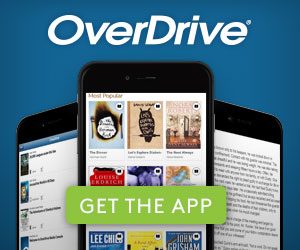 Have you checked out TLA's NEW ebook library?
TLA is very excited to offer you a large variety of eBooks and digital audiobooks available 24/7 from the library's digital collection!  
You can access OverDrive easily from the main single sign-on page in The Hub where you access all of TLA's online resources.  Look for the OverDrive icon under the Links heading.
You can also go to : http://schoolathome.lib.overdrive.com where it will ask you to type in your TLA username and password.
You don't need an ereader!  You can access books on OverDrive RIGHT from your computer!  Also, download the FREE OverDrive app on you tablet, iPad, iPhone, etc. and get reading books within minutes!  Need help with this?  Email our librarian, Rebecca Shulba, at rshulba@schoolathome.ca and she can walk you through it.  
With hundreds of popular titles to choose from, this new collection is guaranteed to have something for everyone. You can enjoy best-sellers and classic literature, stories for kids and teens, and much more anytime, anywhere.  Watch for upcoming announcements on new OverDrive content, units to go with our ebooks, and contests on the Library Commons blog.  http://schoolathome.ca/learning-commons/
A trip down memory lane to the Goals of Education back with the old curriculum reminds me that education used to be about developing children into responsible adults able to provide and care for themselves and others while contributing in a meaningful way to society as a whole. The wording was something like: intellectual growth, human and social growth, and economic growth. At some point in the last decade, the Ministry of Education began to realize that the old curriculum was not well suited to the new reality of the 21st century, that technological and social changes were such that the old curriculum and the old ways of educating were not well suited to realizing the goals of education.
A close-up look at the Core Competencies around which the entire new curriculum is built suggests that the old goals are largely being re-branded, reworded; that the goals of education have not shifted radically. Three main areas of Core Competencies exist – two of them specifically aimed at employ-ability skills and academics (Communication, Critical and Creative Thinking). The third one is Personal and Social skills, attitudes, abilities etc.
I would like to begin a series of articles presenting my thoughts on the Core Competencies, and I would like to begin with the Personal and Social set of competencies. For your reference, the topic for this first article is pasted below:
Relationships and cultural contexts
I can describe my family and community.
I am able to identify the different groups that I belong to.
I understand that my identity is made up of many interconnected aspects (such as life experiences, family history, heritage, peer groups).
I understand that learning is continuous and my concept of self and identity will continue to evolve.
In the first cell, you have a general heading under which four descriptors are given which would help a person consider their current status as well as possible personal areas to think about in detail. As a student, parent, adult, teacher, etc considers themselves living in relationship (of whatever sort) and in culture, how does one see oneself in the family and in the community? Am I able to identify different groups I belong to (family, school, team, club, neighbourhood, church, party, etc)? How is personal identity connected to our relationships and our culture? And how will I view myself in a few months, a year, a few years, a decade?
I can envisage many great and meaningful discussions going on in families – perhaps a parent has a "date night" on a regular basis where the parent can focus his or her attention on just one child at a time, perhaps discussions around the supper table are a common occurrence and everyone feels confident to participate, or perhaps there's lots of driving time where such discussions can occur. The interesting thing about the Core Competencies in the new curriculum is that only Self assessment is expected, encouraged, allowed. After all, does it really matter if a teacher or parent assesses a child's perceived relationship to and with family? Let me share an example with you.
Many years ago a young family would sit in church weekly and the parents would provide some quiet entertainment for their young children by drawing with and for them. A common theme in the drawings was the family car with the parents and one child in the car while the other child was on top of the car supposedly having the adventure of a thrill ride and calling out "Wheeee" as the car went down the road. The parents perceived this as a happy family with an adventurous, fun loving, thrill seeking child on top of the car while the quieter, more studious, book-loving child rode inside. A decade later, that thrill seeker asked why he never got to ride inside the car. The quiet one has not yet asked why she never got to have any fun, but maybe that question still lingers.
Discussing your child's perceptions about relationships and culture and his/her place within those seems to be a worthwhile activity. And the curriculum claims to be aimed at allowing a child to consider such things. What a child reads and studies, the skills and subject-area competencies one acquires, the subject areas one focuses on, and even the field trips and events one participates in go a long way towards developing a sense of relationship both to people and to the surrounding culture.
It is my hope that you will find such discussions help you and your child grow in your relationships and selves. As for how this all works with schooling, on the final report card, your child is asked to record some self assessment in the Core Competencies – one or more areas). Over the next few months, I will provide articles like this to as many of the Core Competencies as time permits. As a school, we contemplated focusing on one core competency each term or each year. We decided, instead, to leave the Core Competency choice to families. Who better to assess what to focus on when it comes to self, than self? Children should be encouraged to note that they will never be assessed or evaluated in the Core Competencies by anyone connected to the school. School is a safe place to be and to grow. May your year be a happy one.
The Department of Physics at Simon Fraser University is pleased to invite female students in grades 9 and 10 to our
Girls Exploring Physics workshop 
on 
Saturday, November 18, 2017
 at our
Burnaby Campus
.
This FREE workshop includes two hands-on activities:
The Power of Water (New!) and The Quirks of Quarks.
We will end with a discussion of the career opportunities available to students who study physics at the university level. During the lunch provided to the participants they will have a chance to interact informally with women physics faculty and students from SFU, play with some fun physics demos and take a tour of the new Trottier Observatory and Science Courtyard.
Information on how to register is posted on the Girls Exploring Physics website:
Students should sign up on an individual basis.
Event Overview
Date: 
Saturday, November 18, 2017 – 10:30 AM – 3:00 PM
Location: SFU Burnaby Campus – Shrum Science Centre, Physics Building, Room
P9412
Schedule:
10:30 – 11:00 AM
 Sign In & Snacks
11:00 AM – 12:00 noon
 Hands-on Physics Activity #1
12:00 noon – 12:30 PM
 Pizza Lunch – provided to all participants
12:30 – 1:30 PM
 Tour of the Trottier Observatory and Science Courtyard
1:30 – 2:30 PM
 Hands-on Physics Activity #2
2:30 – 3:00 PM
 Careers in Physics
Space is limited – this event is on a first-come, first-served basis – so register early.